Innovation Award Winners
Audience Award
The audience backed French startup Rythm. Quentin Soulet de Brugière (Co-Founder & CSO) and his team have developed their first product 'Dreem', a wearable headband that monitors brain activity using EEG and actively stimulates it to enhance the quality of deep sleep. Its mass-market release is planned for 2017.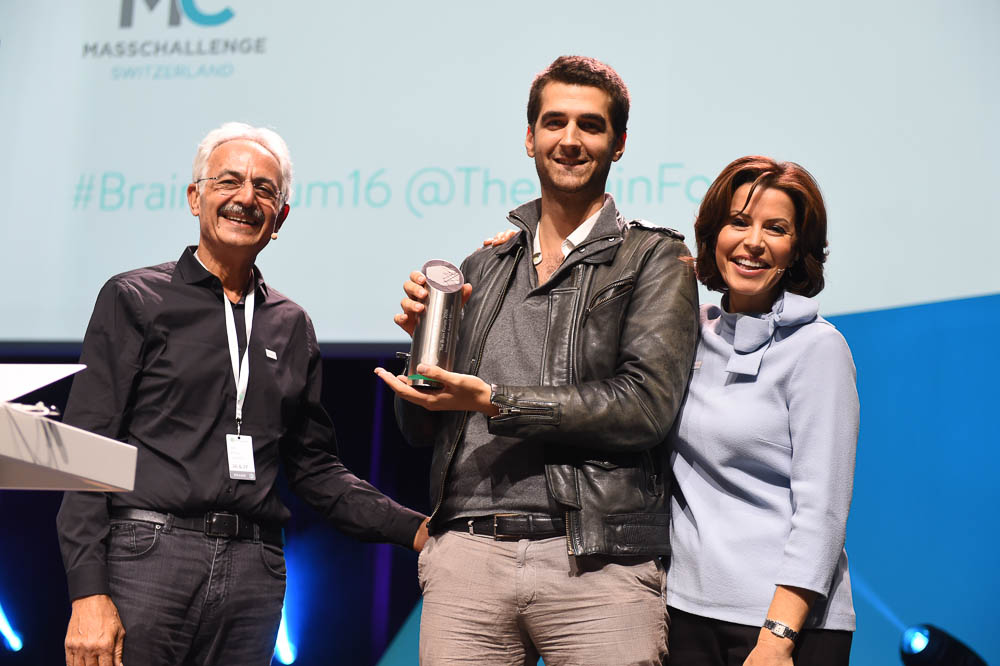 Dr. Jamil El-Imad, Mr. Quentin Soulet de Brugière and Mrs. Natasha Kaplinsky
Jury Award

The jury was impressed by this new class of immunomodulatory drug by virtue of its proprietary Antibody-Catch® technology platform. Platform-derived compounds selectively eliminate disease-causing autoantibodies in autoimmune disorders. According to Ruben Herrendorff (Co-Founder), clinical trials will start in 2018.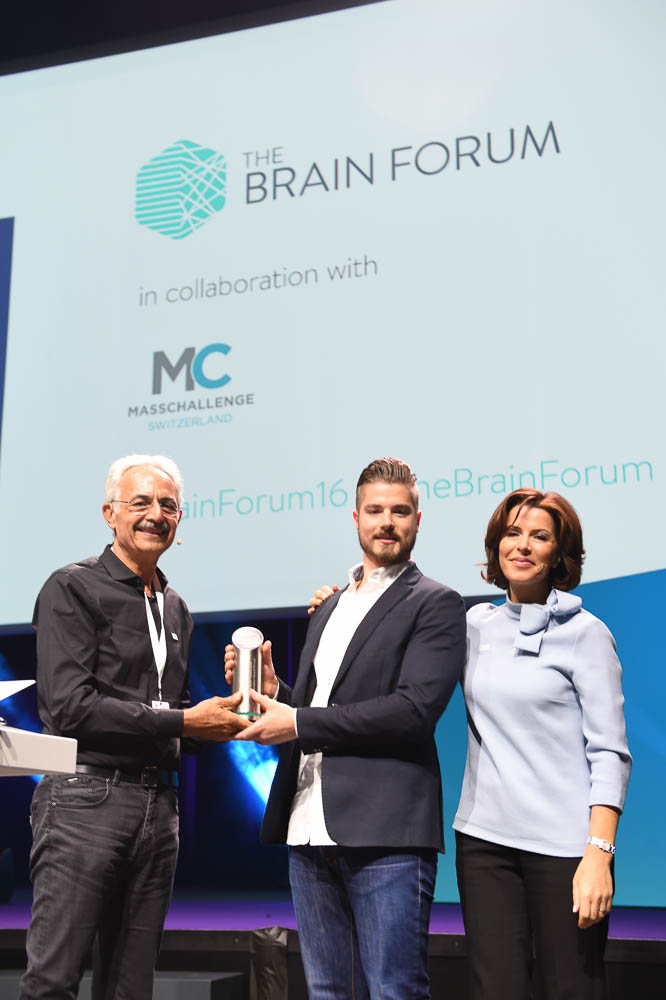 Dr. Jamil El-Imad, Dr. Ruben Herrendorff and Ms. Natasha Kaplinsky

MassChallenge Award

MassChallenge, the most startup friendly accelerator on the planet, awarded Pragma Therapeutics, a France based company developing new drugs designed to fight post-traumatic stress disorder, hearing loss and tinnitus by treating their cause directly. The new concept presented by Sylvain Celanire (CEO) is linked to mGlu7 receptor allosteric inhibition to prevent or treat glutamate-induced brain and ear dysfunctions.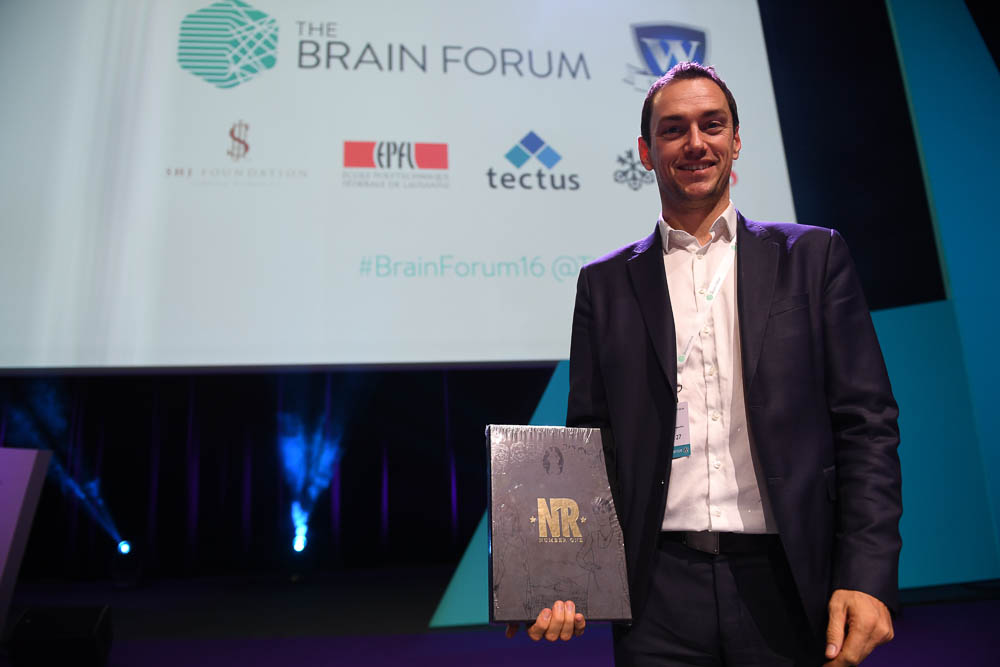 Dr. Sylvain Celanire